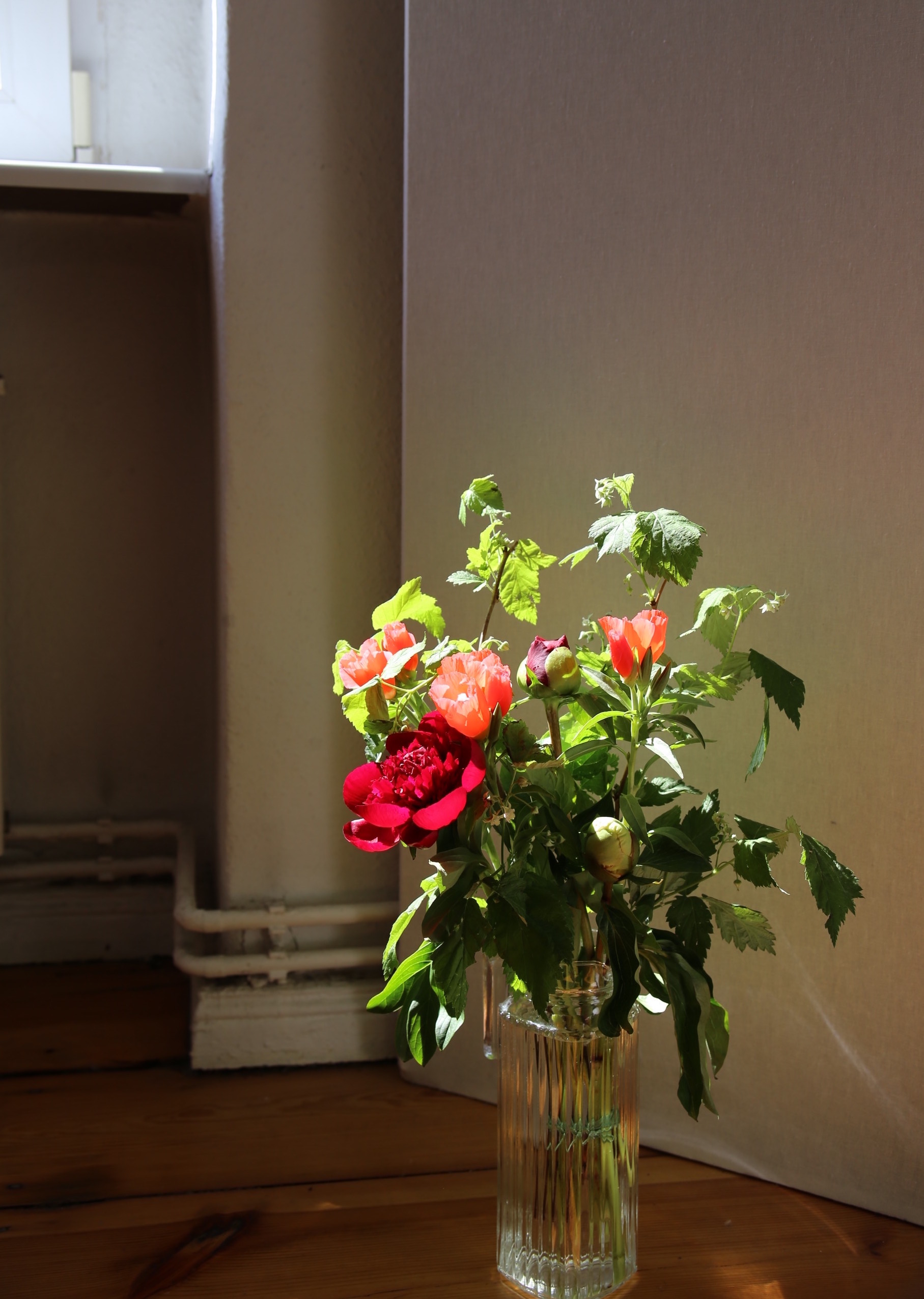 Hi there… みなさん、こんにちは
I'm doing Ikebana(Japanese flower arrangement) since 2006. I love flowers, green leaves, and nature… I often feel a similarity with taking photographs and Ikebana work. The reason is… we sometimes make Ikebana or angles simple with get rid of some too much stuff on it and make it as a "simple beauty".
私は2006年から生け花を習い始めて、ここ数年は自分で気が向いた時に楽しんでいます。前にも少し書きましたが、いつも写真を撮ることと生け花は似ているなぁと思っていまして、特に私が習った「山村御流」では、花や木の枝、葉の美しさを引き立てるために、それらの一部を切って「省略」することがあることです。写真を撮るときも、あまり欲張り過ぎて全部を入れて撮影しようとすると、ごちゃごちゃしてしまって却っていい写真が撮れなくなることがあります。撮りたいものに焦点を当てるというといいでしょうか。
I generally prefer to use Japanese vase, but I don't have one in Berlin apartment so I used a wine decanter… haha, it's a bit too small for these flowers but anyway I enjoyed playing with greens and flowers… it's calm and happy moment and I always enjoy doing it around 1 hour… 🙂
私は洋風の器より日本の口が広く、カチッと固まりすぎない花器が好きなんですが、ベルリンにはありませんのでワインのデキャンタを使いました。ちょっと口が小さすぎて窮屈そうにしているので可哀想なんですけど、花や枝と対話をしながら、いつもどおり小一時間掛けて活けることを楽しみました。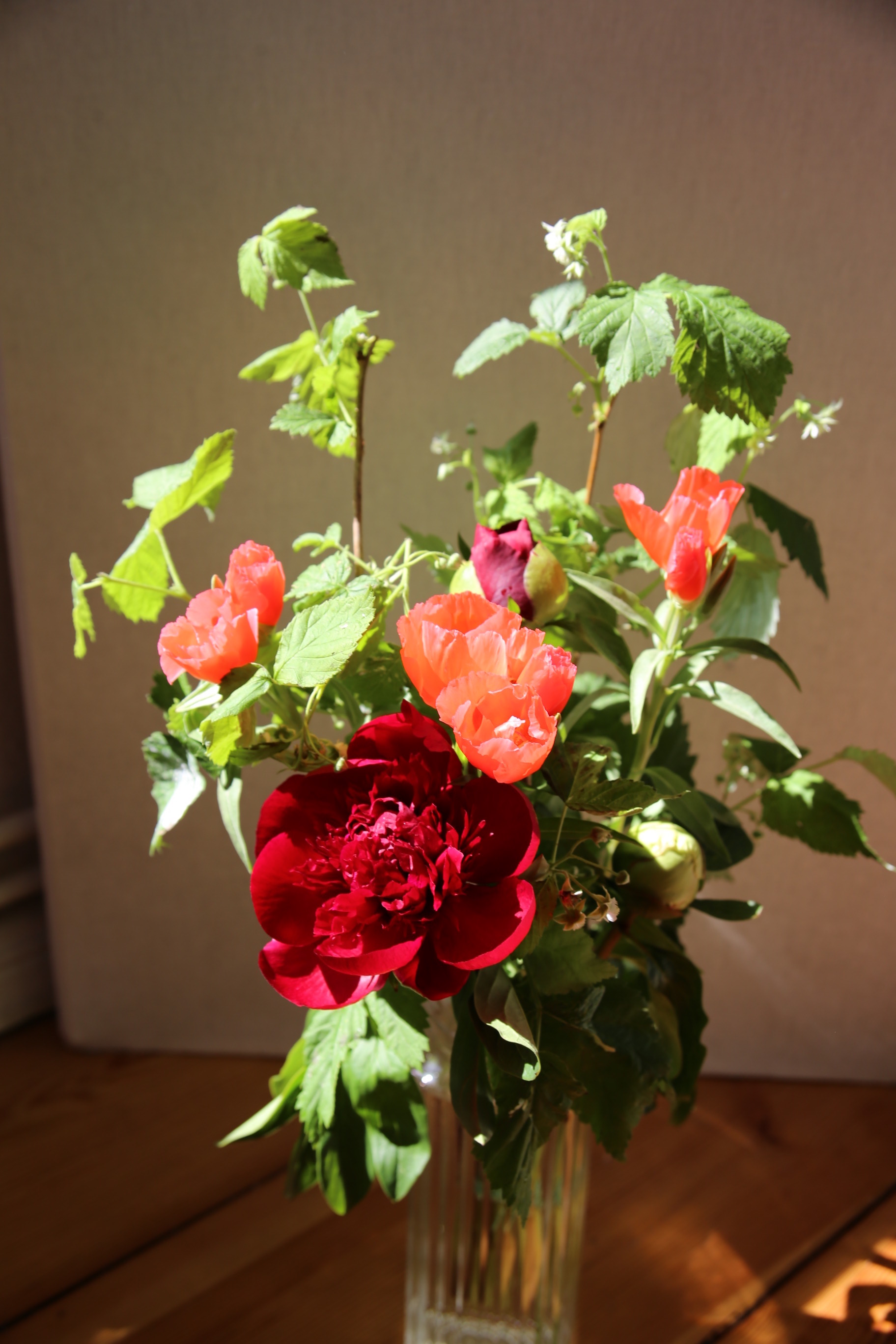 Berlin is generally grey but that day was quite blight since morning so I took this foto just before getting dark again… haha. The main red flower is a Peony which is one of my favorite flower of this late spring season.
ベルリンはほぼ毎日、特に午後からは曇っています。でもこの日は朝日が差し込んでいたのでその光があるうちに急いで撮影しました。メインの花は芍薬(しゃくやく)ですね。
You also sometimes enjoy doing flowers? 😉
皆さんもたまに花を活けたりして、楽しんでいますか?